Rock Overlap Edger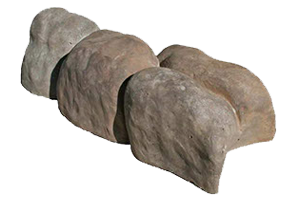 This stone edger simulates a row of stones placed around flower beds, tree rings, etc. The unique design provides a seamless connection between units which can pivot to form straight or curved lines. Many other stone edgers can't offer this feature.
Available only at The Home Depot.
Sku: 308-460
Dimensions: 12″ long x 4″ wide x 3″ tall
Weight: 5lbs each
Because the rock edgers fit together to create the seamless connection, the "net gain" is 11 inches.